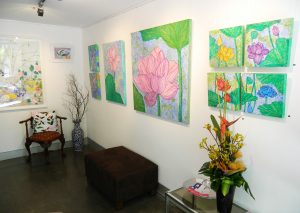 ArtSHINE Gallery is a platform dedicated to emerging and established artists. We work with artists, showcase their talent and help them connect with established and emerging collectors.
Our mission statements are:
To create a platform to help artists launch their art careers
To help artists to connect with established and emerging collectors
To present an eclectic, diverse selection of art in our gallery and online gallery
Come and visit our gallery in the inner city village of Chippendale; Sydney's creative precinct. You'll find hundreds of paintings on display covering every style of art imaginable.
Another way to find out about new art is to subscribe to our newsletter. It is digital and features latest news, articles about artists, new arrivals, art business tips, special offers and much more.