ArtSHINE inspires and empowers commercially minded Creatives to build sustainable enterprises and generate viable incomes through our flexible, practical, and real-world approach to creative practice, commercialisation, art licensing, and entrepreneurial education.
CoSydney CoWorking
ArtSHINE industries incorporates CoSydney CoWorking; curated communities of Creative Industries Professionals. CoSydney.com.au
ArtSHINE Business Coaching & Mentoring
ArtSHINE is a specialised coaching program for artists, artisans, crafters, designers, fashion labels, and all professionals working in the creative communities. Take the next step
ArtSHINE licencing
ArtSHINE industries identifies, funds, represents, and advances commercial ready Creative Industries professionals. Expand your markets. Increase your revenue streams. Read More
ArtSHINE playground
ArtSHINE industries incorporates a commercial gallery, retail showcase, and online platform dedicated to identifying emerging artists, and advancing the creative practices of established artists. ArtSHINEplayground.com
ArtSHINE Product Development and Commercial Readiness
ArtSHINE industries links Creative Industries Professionals with the associated services they need. Product Development, Commercial Readiness, and IP & TradeMarks. Get investor ready. Take the next step
ArtSHINE Launch Pad + Accelerator
ArtSHINE industries brings together the connections, coaching, associate services, and systems & processes all Creative Industries Professionals need to accelerate an enterprise or a creative practice. Take the next step
GameSHINE - Game Studio & Coworking Space
We're on a dynamic and inspiring mission to accelerate the success of commercially minded CreaTech Entrepreneurs and Australia's Creative and Technology Economies. Come join with us. Take the next step
ArtSHINE Associates
ArtSHINE industries links Creative Industries Professionals with the associated services they need. Product Development, Commercial Readiness, and IP & Trademarks. Get investor ready.
ArtSHINE CoffeeHouse
Caffiene fueled creativity. ArtSHINE industries incorporates an onsite coffeehouse with its own special blend of boutique coffee.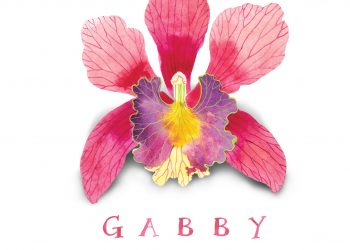 Gabby Malpas
Professional and licensed artist
Gabby Malpas
I have been affiliated with the Artshine Gallery since its opening in 2014.
The space is very well located in the creative precinct of Chippendale and is a welcoming space with a friendly management team. The space is constantly evolving. As new learnings and requirements come to light I have noted that Vinh and Stuart are extremely accommodating and will adapt to suit new trends and artists' specific requirements.
The Gallery fee includes a lot more than other galleries offer: opening drinks/catering, printed materials and promotion and I've found Vinh and Stuart to be very encouraging and supportive of their artists.
The other, nice thing about the gallery is that their ethos is very community focused with an emphasis on 'giving back' but without compromising on quality or professionalism.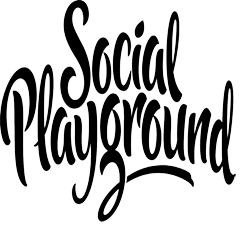 Annabelle Smith
Founder
Social Playground
"Light and friendly atmosphere"
CoSydney has a fantastic vibe as soon as you work in, with beautiful artworks exhibited throughout the space and changed regularly. We love working on our top floor loft level where we enjoy our own private space but still get to enjoy the collaborative space downstairs with other co-workers. Craig, Vinh and Stuart are incredibly friendly and accommodating.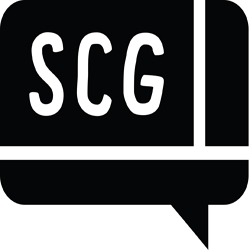 Alex Hammond
Founder
The Sydney Comics Guild
"A wonderful space with a great community!"
The space has been great with great amenities, beautiful art and a relaxing atmosphere. Community building events help bring creatives together and the network created by the coworking space is a great resource!
Anthony Van Lam
Fashion Designer & Artist
AVL Designs
We thought a lot before choosing the Financial WordPress Theme because we wanted to sure our investment would yield results. This was clearly the best choice, it combines a fantastic design with great UI.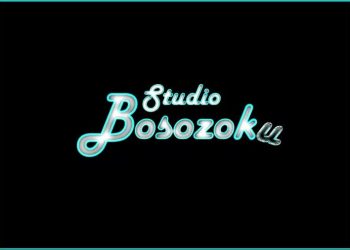 Christopher Drew
Animation Artist
Studio Bosozoku
Compared to other galleries, Vinh at ArtSHINE does a personalised, friendly and accountable job helping with all the exhibition building steps along the whole pipeline, from promotional material to the physical set up before, during (also with Stuart and Craig) and after the show. Capable of finding additional sales outside of my own network, he held me accountable to focus on my art and putting on the best show I possibly could. Taking his own initiative to design such things as the exhibition flyers and Sydney Fringe Festival promotion, Vinh enabled me, also through his business and life coaching, to find a great deal of extra time in my week to really enjoy my craft and the experience of exhibitions. Looking forward to exhibiting with Vinh and Stuart again in the near future!
Kristine Ballard
Visual Artist
Kristine Ballard
I was impressed with the Artshine Coaching right from the start. Having someone genuinely interested in helping your art practice grow into a professional business is refreshing and invigorating. The exercises undertaken helped me find focus and direction with my own art practice. Defining your outcomes and create achievable plans is a vital element in the program. Vinh's personal approach and dedication makes you feel that he is definitely in your court. With his knowledge and experience he will guide you in the right direction and still allow you to make all the decisions. If you are ready to take your art to the next level then the Artshine Coaching Program is a worthy investment that will arm you with tools and techniques you will return to well beyond the completion of the course.
ArtSHINE for Impact Investors - Expressions of interest:
Impact Investing with ArtSHINE
Would you like more information about the opportunities to invest in the ArtSHINE porfolio of Creative Industries Professionals?
Patronage

Seed funding

Equity stakes

Accelerator program

Product to market

The ArtSHINE Portfolio
 To find out more about who we are, and how ArtSHINE operates, please contact us now.
Ground Floor 55 Pyrmont Bridge Road
Pyrmont NSW 2009
Sydney Australia
+61 (02) 9052 0892