23 December 2017
Posted by:

Vinh Van Lam

Category:

News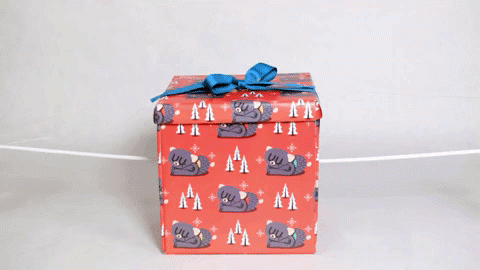 ArtSHINE is constantly seeking to work with commercially minded artists, designers, and innovative Creative Industries Professionals and the Impact Investors who are ready to support them. Want to know more? – Contact us now stuart@artshine.com.au + vinh@artshine.com.au
Every year around this time we take a week or so out of the business to pause to reflect on the year just passed and reassess our plans for the year ahead.
Vinh and I are so very privileged to be in a position to work with a community of amazing Creative Industries Professionals like you. It's such a pleasure and such a joy to be a part of this creative community.
Here at ArtSHINE this year we've continued to expand and improve the ArtSHINE industries offering and we're proud to have now established the first cohort of Launch Pad + Accelerator programs promising to deliver some quite unique and focused personal & professional development and learning experiences.
Through the ongoing hard work and dedication of team members Mickie and Craig we've strengthened our partnerships throughout the wider community. Vinh & I are deeply grateful and appreciative of all their efforts over the last year. A very deep, and a very sincere thank you to you both.
Fortunately for us all there's still so much more to do. And 2018 is shaping up to be a huge year for us. The new year will bring a whole new set of challenges. Challenges we're really excited about tackling.
One of the biggest changes this presents for us is the end of our lease at Blackfriars.
We fell in love with the CoSydney space three years ago.
What started as a physical place to work from ourselves, quickly morphed into a hub for all our ArtSHINE communities.
We're so proud and privileged to have so much positive feedback about the inspiring, vibrant, and successful space we created. And we fully understand what this space means to our ArtSHINE communities. But we made our decision knowing it's not so much about the physical space at Chippendale, it's more about the spaces and connections we create for our communities. That's what will take us forward.
Not even two or three generations ago people mostly lived and grew up in the same placed their parent and grandparents did. The villages were small and insular. You'd worship at the same church. Be served by the same store. And all learn from the same school.
That's all changed. And changed dramatically. The world is a lot smaller now. Our communities, while separated geographically, are more and more able to connect virtually.
For us here at ArtSHINE it's clear that if we're to scale and deliver on our promise it needs to be sustainable. ArtSHINE was always so much more than a physical gallery or exhibition space. So with the introduction of our new ArtSHINE galleries portal in 2018 we'll see a much broader and innovative platform for Creative Industries Professionals so they may create immersive experiences and connect with their communities in new and engaging ways.
When we think back on our vision for ArtSHINE and what we focused on achieving, the idea that inspired us was our strong and long held belief that facilitating inspiring innovative conversations and creative connections will empower individuals and communities and make the world we all share a better place.
We look forward to continuing the journey with you in 2018.
Enjoy some well-earned rest over the festive season. Thank you again to everyone for your continued passion and commitment to making the ArtSHINE communities what they are.
From Vinh Van Lam and Stuart Horrex we offer you our sincere best wishes to you and your loved ones.
MAKE TOMORROW TODAY!