8 January 2017
Posted by:

Vinh Van Lam

Category:

Blog, Business Tips, Start up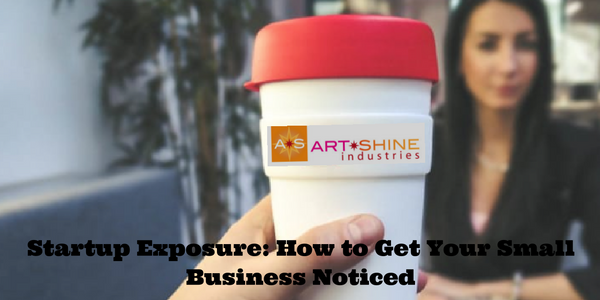 One of the most important aspects of your business is exposure. If you don't get your business out there and make your brand name stick in the minds of consumers, then you're not doing your business justice and you probably won't be getting as many customers as you could be. It doesn't matter if you have an awesome product or if you offer a top-notch service if no one knows about you.
As one of the key components of a successful business, you should be taking your brand's exposure very seriously. It's one of the most crucial things for a startup because you want your brand name to be known from an early stage. The faster you get customers and clients, the faster you can grow your startup to become a fully fledged business. Here's some advice on how to make your brand stick out from the competition.
But digital advertising isn't the best or only way to advertise your services. Sometimes, if your business is local then it's more advantageous to take advantage of local advertising platforms such as billboards, newspapers and magazines.
Let's say you want to create a big public presence to advertise your local car dealership. By hiring a company like Sign Vision, you can create some big and beautiful signs to add to your transporting vehicles, to billboards around the city and also attach them to buses and coaches for extra advertising power. You'll have to pay for these services, but it's well worth the money because you are trying to get local customers to come to your business, not people from other cities.
Social Media
It's hip for businesses to utilise social media and other online advertising platforms that young adults enjoy using. For example, Facebook and Twitter are platforms used by millions around the world. With targeted advertising, you could potentially reach millions of viewers and future customers. However, advertising and promoting your brand isn't the only way to use social media to your advantage.
One of the smartest ways to use social media is to engage in actions that regular social media users do. For example, tweet messages about your newest creations or services, offers that you might be running, and engage in conversation whenever your brand is mentioned. One of the most satisfying things for a consumer is to have their tweets responded to by the companies and the more mentions they get, the more popular your product will be.
For example, let's say you're an online store that sells customs made gifts. Imagine a customer just received a product and is chuffed at how well-made it is. They tweet a picture of it, explaining their joy at the gift they're about to send to a loved one and they include your brand name as a hashtag. You'll see it in your dashboard if you're following specific mentions, and you can respond to the tweet with a simple "thank you" message. The user will see it, they might re-tweet your message, and their followers will see that you've taken the time to respond to the messages.
Want to  learn more?
It's as simple as 1… 2… 3…
Just starting out? CLICK HERE
Been working in your business for two years or more? CLICK HERE
Try coworking at CoSydney – Check us out! Book a FREE TRIAL DAY
We're here to help you to take action just like we've helped  thousands of other entrepreneurs, business owers and creative professionals all around the globe.
Now is the time to let your passion SHINE.
Now is the time to Make Tomorrow Today!
To your success,
Vinh Van Lam & Stuart Horrex
Your Coaches CoSydney & ArtSHINE