28 April 2019
Posted by:

Vinh Van Lam

Category:

Blog, Business Tips, Launch Pad + Accelerator Programs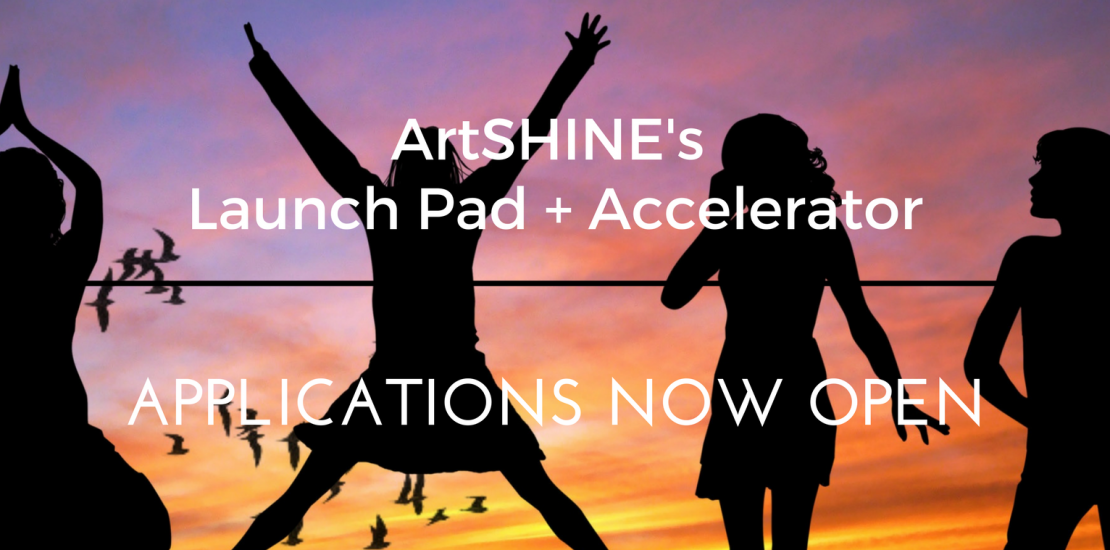 ArtSHINE industries offers a 6 & 12 month Launch Pad and Accelerator programs with a focus on art licensing and Brand commercialisation.
Program commencing:
This program is available to selected artists, designers, and creative industries professionals who are interested in offering their (selected) works for licensing at the next international:
Brand Licensing Europe (BLE) 1-3 October 2019 – LONDON
SURTEX –  2-5February 2020 – NEW YORK
Licensing Expo  (LE) July 2020 – SHANGHAI
The accelerator program uses 'action learning' principles, providing support, templates, tools, and resources, along with regular workshops, one on one coaching, and ongoing group coaching.
The ArtSHINE launch pad & accelerator programs also offer you a chance to connect with, and learn from, successful licensed artists and designers.
ACCELERATOR
ACCELERATOR highlights include:
+ OPIC – Process support for 12 months
+ ArtSHINE Art Licensing Coaching program for 6 months
+ ArtSHINE Licensing Artist Page 12 months; unlimited uploads + Art Licensing Manager for 12 months
+ ArtSHINE Licensing Artists Facebook Group
+ Representation at ONE Trade show (SURTEX or B.L.E)
+ 80cm x 2.4m designated branded wall panel; name & artworks + Licensing Artist Folio 8pages (discounted upgrades available) + Pre and post SURTEX marketing support for 12 months
LAUNCH PAD highlights include:
+ Quantum Compass Coaching – 1:1 for 6 months
+ ArtSHINE Licensing Artist Page 12 months; unlimited uploads + Art Licensing Manager for 12 months
+ ArtSHINE Licensing Artists Facebook Group
+ Representation at ONE Trade show (SURTEX or B.L.E)
+ 100cm x 60cm designated wall panel; name & artworks + Pre and post SURTEX marketing support
+ Optional (additional cost) Licensing Artist Folio
FIRST STEP highlights include:
+ Quantum Compass Coaching – Group/online for 6 months + ArtSHINE Licensing Page for 12 months; 30 upload limit + Art Licensing Manager for 6 months
+ ArtSHINE Licensing Artists Facebook Group
+ Representation at ONE Trade show (SURTEX, L.E or B.L.E)
+ Online catalogue; name & artworks
+ Optional (additional cost) Licensing Artist Folio
Expression of Interest
Join our Program