7 May 2017
Posted by:

Vinh Van Lam

Category:

Business Tips, Entrepreneur, Launch Pad + Accelerator Programs, Start up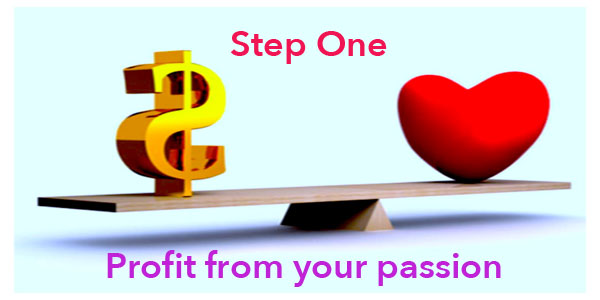 Here at ArtSHINE, we are passionate about business, and we put the business into passion! Many of us harbour a great skill or are good at a hobby, but shy away from taking it forward and profiting from it.
Why not? Here we outline the first steps towards getting you passionate about business and turning that passion into the business.
If you find yourself dreaming of the day that you can take your passion to the public and to profit then you will first need to define your desire, passion and purpose.
We all have desires – yours will be to take your passion to the marketplace. With desire and passion in place, then you will need to find a purpose.
Visualise it as a journey, find the key pointers along the way from your desired outcomes, to putting that passion into practice and developing the purpose by planning ahead and setting out what you want from your business. Success should be a by word on this journey, but discovering your DPP first will put you on your way.
Most successful business people have followed their passions. They love what they do, but they aim to strike a successful balance in business and life.
The journey's start
Once you've identified what you love to do, the next step is to work out whether there is an opportunity for you to live the life you want and make money from your passions.
Research your marketplace; what makes your product or service stand out from the crowd; what makes your business unique, and are you 100 per cent committed to the challenge?
There's no point doing exactly the same thing that other people are doing.
In every business, there are fundamentals that you need to consider: where will you work? Can you work full or part time? How will you allocate time for work and time for you? Be disciplined when you allocate time.
Remember, this is your passion and your business, so it's critical that you invest the time you need to nurture your passions and your business. Look at all the angles, the pitfalls and the advantages of taking that passion forward.
Consider how you will bring your product or service to the marketplace, how will you communicate to potential customers and how will you promote your work? Look at businesses that use social media to drive their key messages.
Focus on your key customers, who are they, can you handle unique services, get feedback and hone your passion to the desired customer base.
Work out costings: Knowing your cost is key! Ensure you have included yourself worth (Your hourly rate), your overheads, and don't forget to include advertising and marketing costs.
Know your competitors, how do they work, what edge do they have over you?
Defining these key elements will set you out on that journey of discovery.
At ArtSHINE, our coaching methods focus on the business and personal sides, so that there is a perfect balance.
It may be that when you start this new path you still have to work full time in your existing job, look after children, etc. And you'll have to devote time, energy, and effort to this new business too.
We make sure you leverage your time so that you can do both things and still feel good about everything.
Want to learn more how to make profit from your passion?
Come and join us at CoSydney. We  run regularly business workshops that you can learn how to start your business from your passion.
Here are some of the workshops available right now: